FEEST's Annual Fresh Flavor Cocktail Party
Tickets are now available for our annual Fresh Flavor Cocktail Party!! As always, we're bringing the youth fire, a variety of artisanal cocktails, delicious food AND we'll be rolling out our new strategic plan. This year will be the best yet so get your tickets early to reserve your spot. We can't wait to celebrate youth-led movement building for health justice with you! Get your tickets today.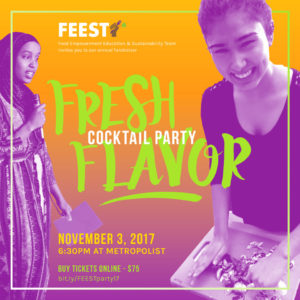 If you are interested in being a Cocktail Captain and bringing 7 of your friends, family and colleagues with you to the party, please contact Becca Meredith for more information: 206-348-3675 // becca@feestseattle.org. We can only do this with you. Join the team!