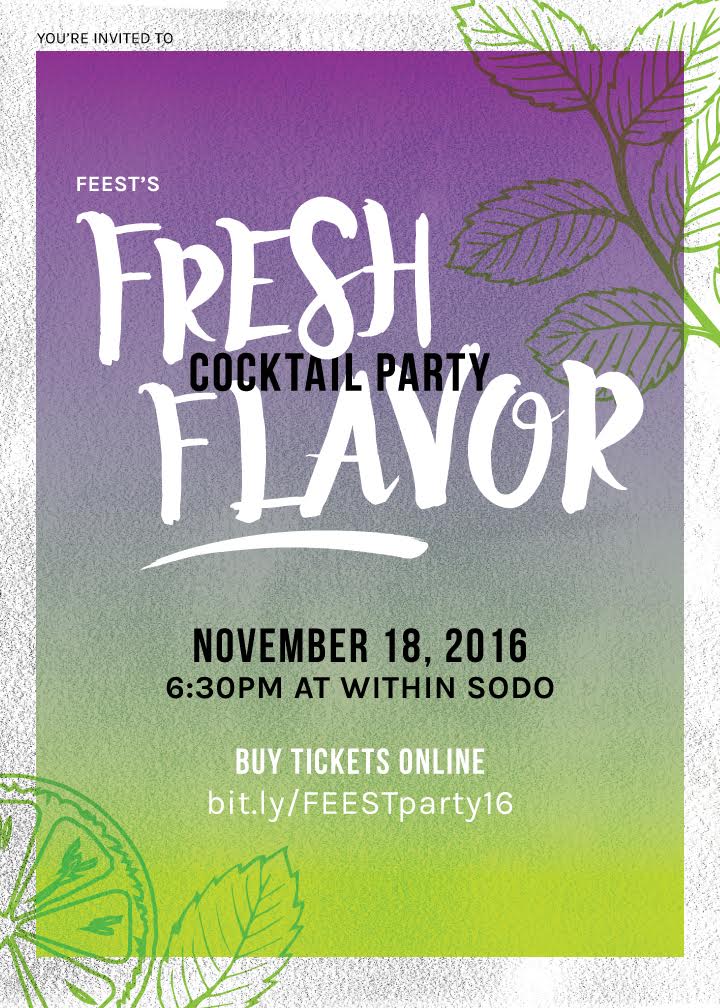 It's almost here! Our biggest party of the year is happening Friday November 18th at 6:30pm at WithinSodo!
We've had such a BIG year so far (*even cover worthy BIG)! We released our youth-led multimedia campaign, organized over 55 community dinners and had one of our biggest taste tests with the Highline School District.
To celebrate, we are planning an evening of youth-led food justice stories, DIY artisanal cocktail stations, and local bites from favorites like Marjorie, Poquitos, High 5 Pie, Hood Famous Bakeshop and Big Chickie's. The event will be hosted by Prometheus Brown of Food and Sh!T with music by DJ Sean Cee.
The Fresh Flavor Cocktail Party is FEEST's only fundraising event of the year, ensuring FEEST programs can continue to thrive. Come experience youth-led food justice! We promise you, you're not going to want to miss this one.
Grab your ticket early!
If you're interested in being a cocktail captain or sponsoring Fresh Flavor, contact Becca Meredith at becca@feestseattle.org.